Patagonia Adventure Cruise
An epic voyage to the ends of the earth
Destinations
Chile, Argentina, Patagonia
Activity
Cruise, Nature & Wildlife, Family Friendly
Tour Type
Custom itinerary, Group tour
Accommodation
Luxury
Physical Level
Easy
Season
September - April
Good to know
Five days in a luxury cabin aboard the Ventus Australias
Flexible departure dates
Fully guided excursions
Hassle-free logistics and transfers
Embark on this adventurous five-day voyage through one of the most remote places on earth. This cruise aboard the Ventus Australis starts in Ushuaia, the world's southernmost city, traversing the Patagonian wilderness towards Punta Arenas in Chile. Along the way you'll discover Patagonia's stark beauty, wildlife and fascinating human history, all aboard an expedition ship that offers ultimate comfort and service. This is a genuine, once-in-a-lifetime expedition. All aboard!
Contact Chimu Adventures now with any special requests or for information on how to customise this trip with additional destinations in Chile, Argentina, or beyond.
Suggested Itinerary
This is a customisable trip
Use the following itinerary for inspiration. Remember: all days, hotels and activities can be altered to suit your requirements. A Chimu Adventures travel expert will be happy to advise.
Day 1
Arrival to Ushuaia
Arriving to Ushuaia you'll check in for the cruise, deposit your luggage and board the Ventus Australias. Boarding commences at 6pm with departure scheduled for 8pm.
After a welcoming toast and introduction of captain and crew, the ship departs for one of the most remote corners of planet Earth. During the night you'll traverse the Beagle Channel and cross from Argentina into Chilean territorial waters. The lights of Ushuaia disappear as you turn into the narrow Murray Channel between Navarino and Hoste islands.
Includes: dinner
Example accommodation
Ventus Australias
Newly launched in 2018, the Ventus Australis features the latest safety and environmental regulations and is purpose-built for exploring the remote wilds of Patagonia. She features gourmet dining with an all-inclusive bar, three lounges, expansive open top deck and 100 spacious cabins with large windows for admiring the spectacular scenery.
Day 2
Cape Horn - Wulaia Bay
Around the break of dawn, the Ventus crosses Nassau Bay and enters the archipelago of Cape Horn National Park. Weather and sea conditions permitting, you'll land on the windswept island that harbours legendary Cape Horn (Cabo de Hornos). Discovered in 1616 by a Dutch maritime expedition, Cape Horn is a sheer 425-meter (1,394-foot) high rocky promontory overlooking the turbulent waters of the Drake Passage. For many years it was the only navigation route between the Pacific and Atlantic, and was often referred to as the "End of the Earth." The park was declared a World Biosphere Reserve by UNESCO in 2005.
Sailing back across Nassau Bay, the ship anchors at fabled Wulaia Bay, where the human history is just as compelling as the natural environment. Originally the site of one of the region's largest Yámana aboriginal settlements, the bay was described by Charles Darwin and sketched by Captain Fitz-Roy in the 1830s during their voyages on HMS Beagle. This area is also renowned for its mesmerising beauty and dramatic geography. After a visit to the museum in the old radio station you'll have a choice of three hikes (of varying degrees of difficulty) into the heavily wooded mountains behind the bay.
Includes: breakfast, lunch, dinner
Day 3
Pía Glacier – Garibaldi Glacier
Overnight the ship sails around the western end of Tierra del Fuego via the narrow Gabrial Channel, Magdalena Channel and Cockburn Channel. After rounding the remote Brecknock Peninsula, the Ventus tacks eastward and enters the Beagle Channel again. By morning you'll be entering Pia Fjord and boarding the zodiac landing craft for a shore excursion to Pia Glacier. After disembarking you'll take a short hike for a panoramic view of the spectacular glacier, which extends from the mountaintops down to the sea or a longer, more challenging walk up a lateral moraine of the old Pia Glacier.

Back aboard you'll steam further west along the Beagle Channel, entering another fjord and dropping anchor near Garibaldi Glacier, one of only three Patagonian glaciers that are still growing, for a hike through virgin forests to a glacial waterfall with spectacular views of the glacier and fjord. For those who choose to stay onboard, the captain will point the bow towards the beautiful sky blue Garibaldi Glacier so everyone can enjoy the panoramic view from the upper decks.
Includes: breakfast, lunch, dinner
Day 4
Agostini Sound – Águila Glacier – Cóndor Glacier
Early in the morning the ship sails through the Cockburn Channel and enters Agostini Sound. From there it is possible to see the glaciers that descend from the middle of the Darwin Mountain Range – some of them reaching the water. You'll disembark for an easy walk with stunning views. In the afternoon, you'll approach the Condor Glacier via zodiac landing craft and hopefully see some of the abundant Andean Condors in the area.
Includes: breakfast, lunch, dinner
Day 5
Magdalena Island - Punta Arenas
After an overnight cruise through Magdalena Channel and back into the Strait of Magellan, you'll anchor off Magdalena Island, which lies about halfway between Tierra del Fuego and the Chilean mainland. Crowned by a distinctive lighthouse, the island used to be an essential source of supplies for navigators and explorers and is inhabited by an immense colony of Magellanic penguins. Weather permitting you'll go ashore and hike past thousands of penguins to a small museum inside the vintage 1902 lighthouse. Many other bird species are also found on the island. In September and April – when the penguins dwell elsewhere – this excursion is replaced by a ride aboard zodiacs to Marta Island to observe South American sea lions.
After a short cruise south along the strait, the ship arrives at Punta Arenas around 11:30am. Wave goodbye to your new cruise friends and crew before disembarking to continue your onward journey.

More time? Speak to a Chimu Adventures advisor for ideas on how to extend your trip to destinations in Chile, Argentina or even further afield.
Includes: breakfast
What people are saying
C
Christine Cowen
03/04/2018
I would have to say the trip was truly a "once in a life time" and certainly would go again given the opportunity. I was fortunate to be upgraded which was a very pleasant surprise. The captain and crew were excellent and being allowed on the bridge was a bonus. The cabin crew were wonderful and looked after us well and kept the boat clean. They were always friendly and smiling. The scientists were always very keen to share their knowledge and were a fun group. The boat was a very relaxed place to be.
Patagonia Adventure Cruise
What's included & what's not included
| | | |
| --- | --- | --- |
| | Accommodation | Four nights in a luxury cabin aboard the purpose-built Ventus Australis. All cabins include en-suite bathrooms and external views with oversized windows to allow unimpeded views of the spectacular scenery. |
| | Guide | Daily landings and expert guided shore excursions (landings via zodiak boats). Excursions are available with varying levels of difficulty for all abilities. |
| | Meals | Three delicious, freshly-prepared meals per day prepared by the onboard chef. (Picnics provided during excursions.) Warming whisky and hot chocolate included during shore excursions. |
| | Transport | Transfers to/from your arrival and departure points are not included but can be arranged on request. |
| | Flights | International airfare is not included but can be arranged on request. |
Expert travel advice
No commitment to book
Best prices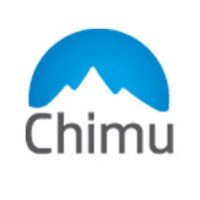 This tour is operated by
Chimu Adventures
Enquire now
Contact Chimu Adventures about this trip
Send your details to the travel advisors at Chimu Adventures for more information about this trip.
Why Horizon?
Free, expert travel advice
No commitment to book
Best price guaranteed
You're secure
Your details are stored securely according to our privacy policy and will never be sold or used for any other purpose.