About Horizon Guides
Learn more about what we do and how our business works
Why We're Here
There's more travel content freely available on the internet than ever before. But can you trust it all? How do you distinguish reliable and impartial information from shady marketing and advertising? And with a near-infinite number of reviews and articles out there, where do you even start?
You start with Horizon Guides. We're here to satisfy your curiosity and wanderlust with indispensable guides to amazing experiences around the world.
What We Do
We publish free-to-download travel guides that help you you discover, plan and book your next adventure. Each of our guides is researched and authored by destination experts and professional travel writers with in-depth local knowledge and genuine first-hand expertise.
100% Impartial
Our guides are impartial and free from any commercial influence. We never accept payment for positive coverage. We make money if and when you book a trip with our carefully selected partner tour operators – and there's no extra cost to you.
Travel Far, Travel Well
We believe that travel has the power to change ourselves as people and the world around us, usually for the better.
But we also know that irresponsible mass tourism can be culturally disruptive and environmentally damaging.
Running through all our guides is a common theme: that travel is best when we're open, curious and mindful of our footprint. We're on a quest to promote a vision of travel that is sustainable, responsible and adds to the world rather than taking away.
Our partners are all carefully selected small and independent operators who share our mission. You will never see a Horizon Guide on all-inclusive resorts or mega cruises. We're here to celebrate real places, authentic experiences and mindful travel.
We're proud to support the following organisations who share our values:
The People Behind The Magic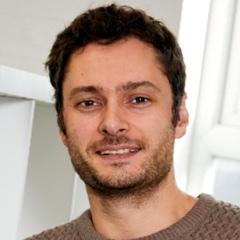 Matthew Barker
Founder/CEO
Matt has spent much of the last 10 years living abroad, including North and South America and SE Asia. He's now back home in Sheffield, England, manning the fort at Horizon HQ and putting down some roots with his wife and their adopted Thai street dog.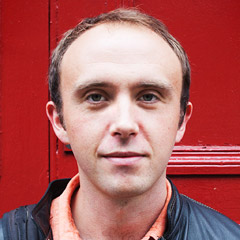 Simon Ross-Gill
Co-founder/Head of production
Simon is our creative genius and is responsible for turning words and photos into our beautiful travel guides. After many years in living in Peru, Simon is now back home on Scotland's Isle of Arran.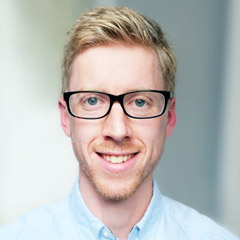 Mike Beech
Co-founder/CTO
Mike is the techie one. After years of working on the Internet, he's perfected "work travel"—that often includes taking a large monitor in his hand luggage. He spends most of his time at home in Sheffield with his wife and son.
Stuart Butler
Stuart is a writer and photographer who has been travelling in, hiking through and writing about the Himalaya region for over twenty years. He is the author of Lonely Planet's Trekking in Nepal, the Rough Guide to Nepal, and the Tibet chapter of the Rough Guide to China.
Vidya Balachander
Vidya is a food and travel writer based in Colombo, Sri Lanka. Formerly the features editor of BBC Good Food India, her work has also featured in Mint Lounge, Vogue India, National Geographic Traveller India, Time Out Mumbai and the 2010 edition of Fodor's Essential India guidebook.
Susana Corona Cruz
Susana is a Cuban-born travel writer, blogger and translator. She works as an editor and translator for online and offline publications and her work has appeared in The Luxury Report and London magazine Latino Life.
Ethan Gelber
Ethan has been a freelance writer and editor for more than 20 years, with scores of projects focused on travel, culture and education. He specialises in responsible and sustainable tourism, family travel, and keeping travel local.
Katie Coakley
Katie is a freelance writer and occasional blogger based in Denver, Colorado. Antarctica was the seventh continent she has visited. Her writing has appeared in various newspapers, magazines and online outlets.
Charlotte Beauvoisin
Charlotte is a freelance travel writer and blogger based in Kampala, Uganda. She fell in love with East Africa in 2009, during a two-year stint with Voluntary Service Overseas at the Uganda Conservation Foundation.
Get In Touch
Want to learn more? Interested in working with us? Drop us a line and we'll get right back to you.
Travel writer? Photographer? You're in good company. See here.